MechWarrior Online. A free-to-play vehicle simulation video game with a lot of customization.
It was a fun game to work on and was my first foray into the realm of video game development.
I started working on this project after it had already launched but there were some issues. I did my best to make improvements to the UI of the game as well add new features.
I created content for the game as well. Including the iconography and branding for in game lore and original art work for the game.
This was a crazy complicated game with a high degree of customization available to the player in how they could customize their Mech'
User Experience
User Interface
Video Game Design
7.8/10 Avg User Score on Steam
800k players on Steam
Over 1 million active players at one point.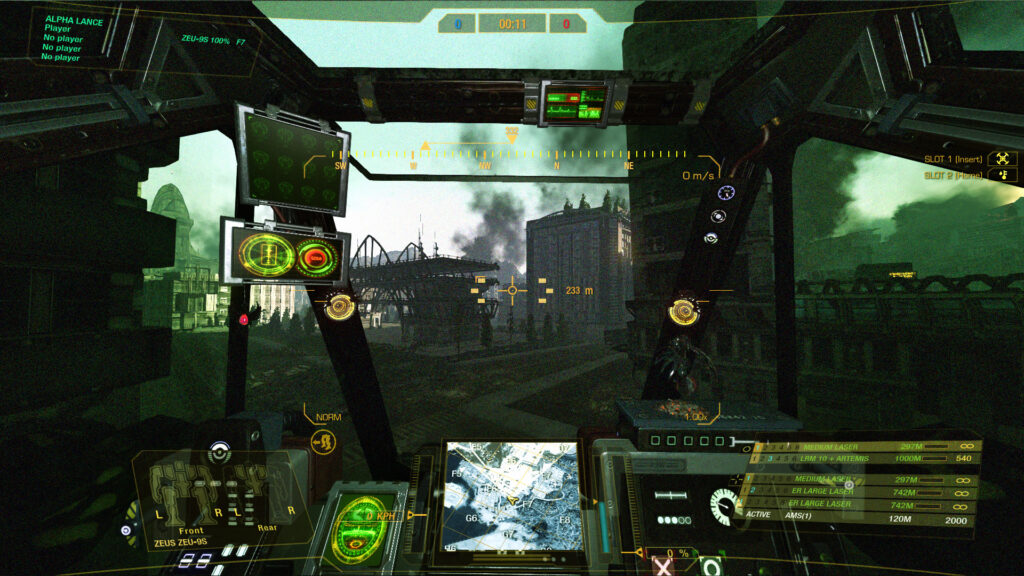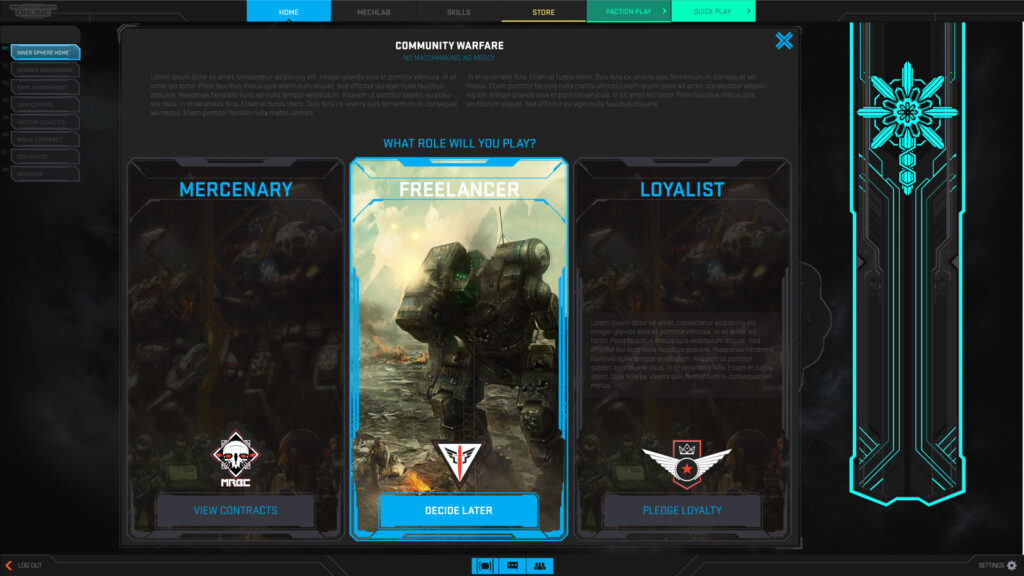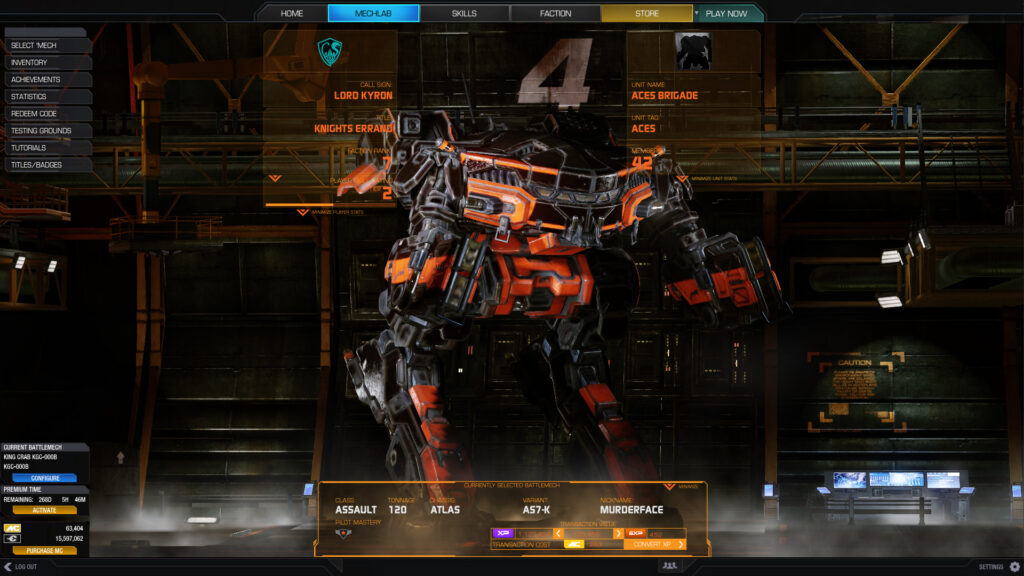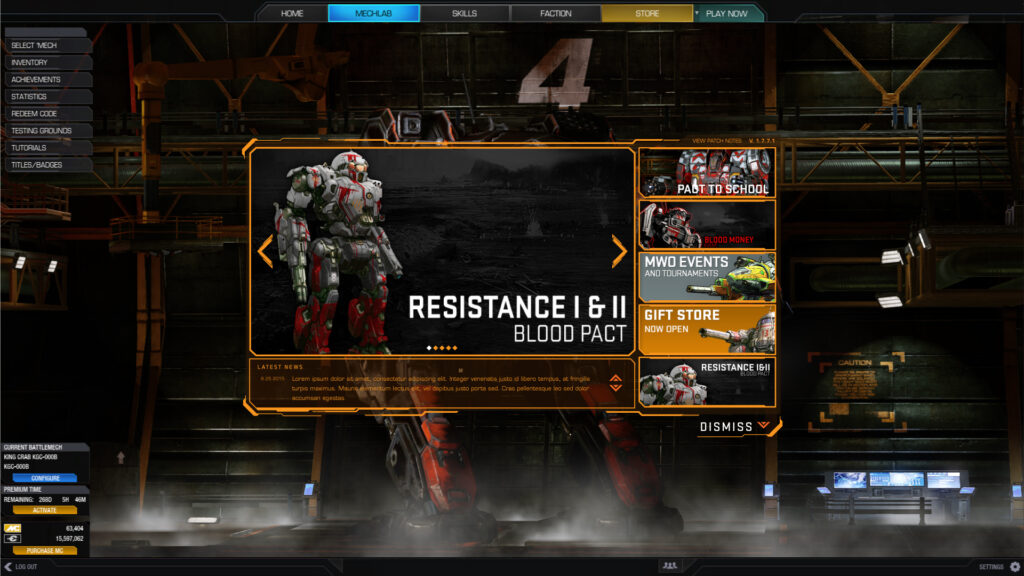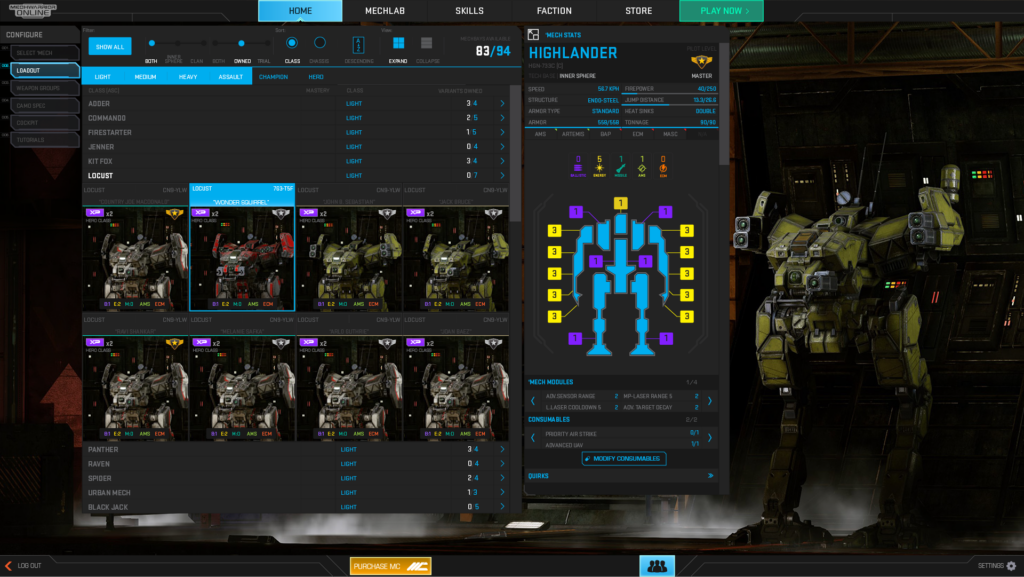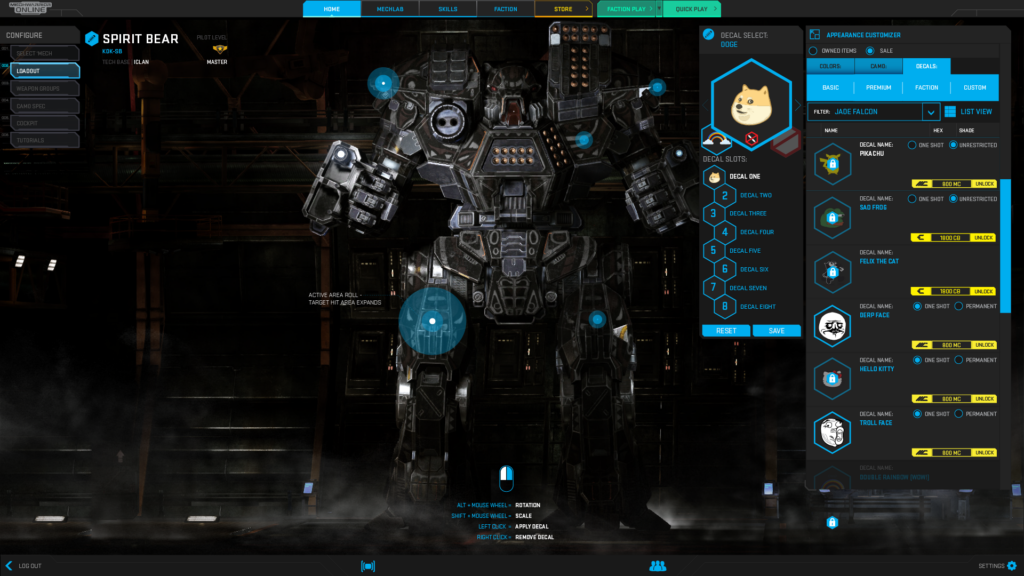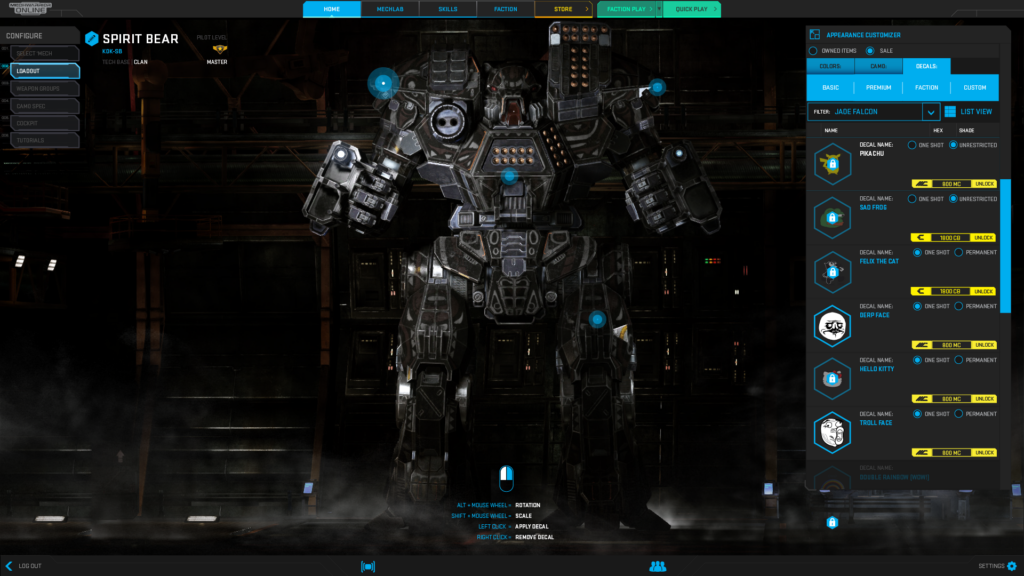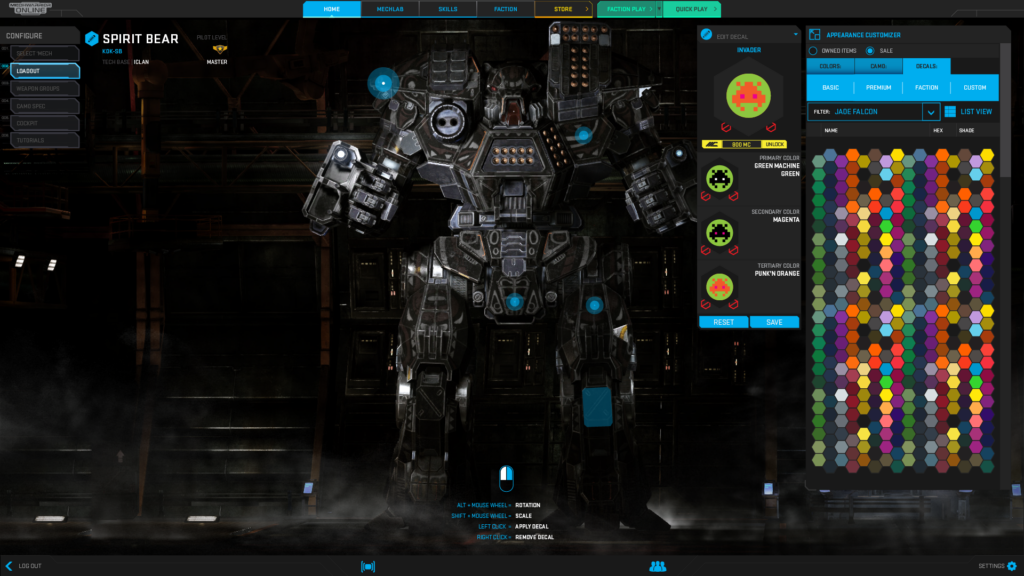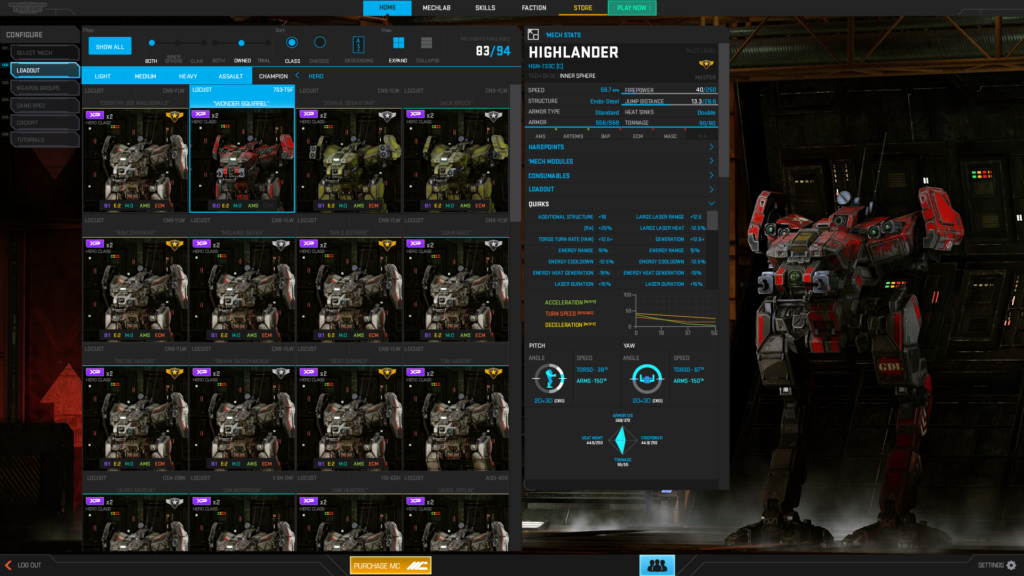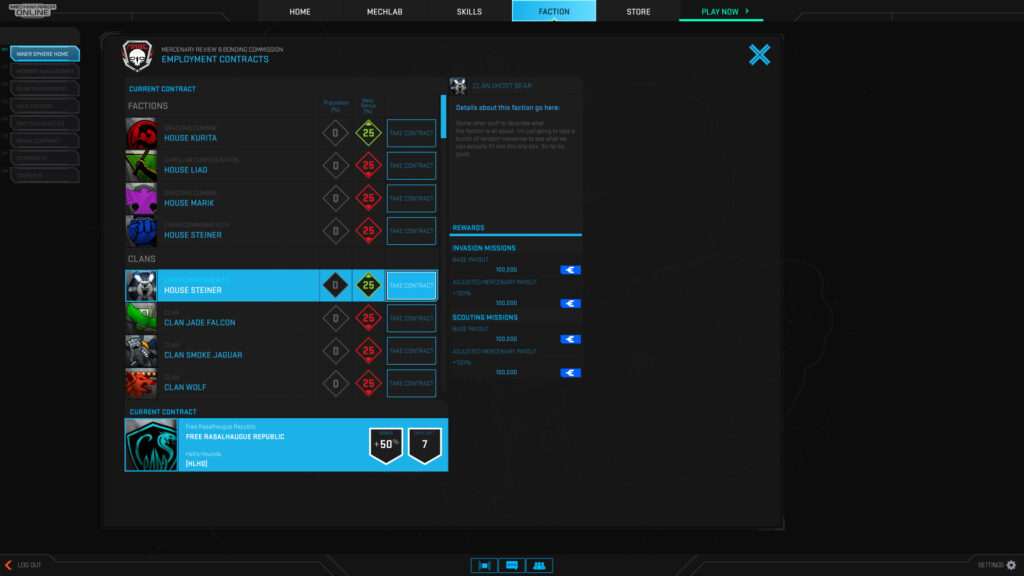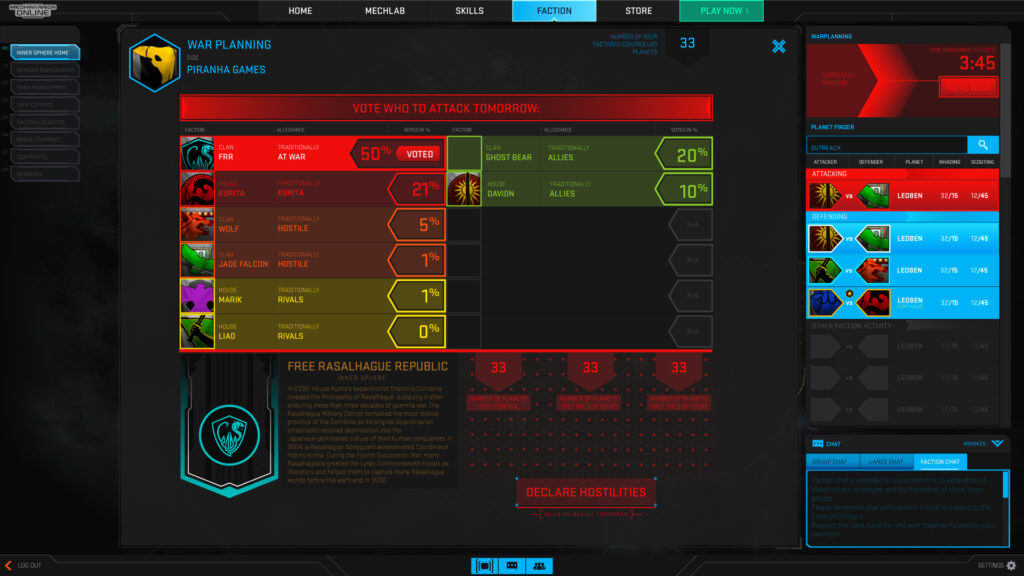 PGI [Piranha Games Interactive] | Lead UI/UX Designer
Made improvements to functionality and aesthetics as well as creating a design system for continuity.
Championed UX team initiatives, such as creation of design style guides, workflow upgrades, source toolkits
Created wire frames, user flows, storyboards, interactive prototypes (After Effects, XD, Animate, Unreal)